How To Handle Unwanted Digital Communication While Divorcing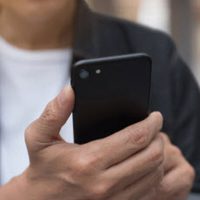 There are many advantages to digital communication. Texts, emails, and social media platforms are a way to stay connected with loved ones and maintain professional relationships. But, it is also an unfortunate reality that digital communication channels have also opened up new avenues for harassment and abuse.
For those ending a marriage, there are often communication challenges, and sometimes this includes unwanted digital communication from an ex-partner. This can be particularly challenging to navigate, but there are ways to protect the new life you are building and stop unwanted communication from an ex. To learn more, schedule a conversation with a Port St. Lucie family law attorney.
Different Forms of Digital Harassment
Digital harassment can take many forms, including:
Text messages. One of the most common forms of digital harassment during a divorce is sending threatening or harassing messages via texts.
Social media. How you participate with social media platforms should be discussed with your attorney. Often not posting or adding to stories is advised. Often social media platforms are a preferred channel for unwanted communications.
Your ex-partner may send emails that are harassing, threatening, or just plain unwanted. These messages may come from an address you already had in your address book or your ex may create new email addresses.
Phone calls. Repeated phone calls and long voicemails can be upsetting or simply a disruption as you move through your daily responsibilities
If you're experiencing unwanted digital communication from an ex-partner, there are some steps you can take to stop it.
What steps to take will depend on the specifics of your situation. For instance, most smartphones have a feature that allows you to block calls and text messages from certain numbers. If your ex-partner is sending harassing messages, blocking their number can be an effective way to put an end to it. Similarly, there are social media blocking tools that allow you to block or mute specific users.
Of course, if the harassment is severe, law enforcement could become involved, such as when a restraining order is warranted. A restraining order is a legal document that prohibits an ex-partner from contacting you, either in person or through digital means.
How a Divorce Attorney Can Help
If you're experiencing unwanted digital communication from your ex-partner, it's important to seek help from a Port St. Lucie family law attorney. An attorney can help you obtain a restraining order if necessary, and can also help you build productive forms of communication, which may be important if you are co-parenting.
Do you want to limit unwanted digital communication from your ex as you move to divorce? By taking steps like blocking their number, obtaining a restraining order, and seeking help from a divorce attorney, you can put an end to the harassment and move forward with your life. Talk to the legal team at Baginski, Brandt & Brandt to share your objectives for the future and learn about steps you can take today to make those goals a reality. Contact us today to book your fee-free consultation.