How To Begin A Florida Divorce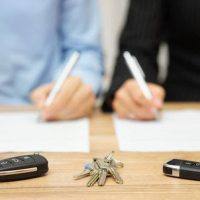 If you have decided it's time to divorce but have no idea how to get started, you are not alone. After all, ending a marriage is extremely emotional and there are other things to address beyond legal details. For instance, you may be looking for a new place to live or changing your employment status in order to afford to move out.
Share the details of your life with a seasoned Port St. Lucie family law attorney. Once a legal professional assesses the details of your case, they will be able to share you with possible paths forward.
Steps to Initiating the Divorce Process
Many of these details can be handled by your attorney, but understanding what is being done at each stage of the divorce problem can be incredibly empowering.
–              Determining if you meet Florida residency requirements. To file for divorce in Florida, one or both spouses must have lived in the state for a minimum of six months prior to filing.
–              Filing a dissolution of marriage petition. If you meet the residency requirement, a petition for dissolution of marriage can be filed. This will be done in a county where a spouse resides.
–              Serving a spouse. After a petition has been filed, the other spouse needs to be served. How this happens will depend on the situation, this can be accomplished  by a private process server or a the civil division of the sheriff's offfice.
–              Receiving the response. Once the spouse has been served, they have 20 days to file their response with a Florida court. If there is no response, the divorce will proceed.
–              Divorce discovery process. There is a period of time in which both spouses and their attorneys request data, such as financial documents, from one another in order to gather the documentation they need to support the divorce agreement terms they desire. This is called the discovery process.
–              Reaching a settlement agreement. How a settlement agreement will be reached varies. Some spouses are able to reach an agreement through lawyer negotiations, others employ mediators. The mediation process is when a legal third party, who is neutral, not the attorney for either spouse, is brought into the dispute in order to guide conflicting spouses toward a resolution.
Whether you and your spouse are in agreement or not, there are steps that need to be followed before a Florida divorce can be finalized. Professionals are available to guide you through the process.
Deciding What's Important to You
Throughout the divorce process, keeping top goals in mind can be helpful in achieving your objectives. To move forward with a divorce, put the right resources in place, including a knowledgeable Port St. Lucie family law attorney, in order to achieve the outcome that you want.
Has filing for a Florida divorce been on your mind? Share your hopes for the future with the compassionate legal team at Baginski, Brandt & Brandt to learn about what is possible for you, today and long term. Contact us today to book an appointment.