How Smart Device Technology is Being Used in Criminal Cases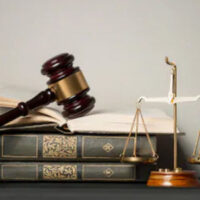 With more and more smart technology being incorporated into daily life, law enforcement and prosecutors are searching for new ways to gain evidence in criminal cases. Just about everyone is aware that a computer's search history or hidden files can be used against them in a murder trial, but what about your smart TV or smart fridge? What information are those devices storing or secretly recording? And, can that data be used in court against you?
Is Your Smart Home Spying On You?
Smart home devices are gaining popular quickly. While they do little more than allow users to play DJ, do simple internet searches, and control certain appliances via voice command, the smart home industry within the U.S. is valued at $141 billion. By 2023, it is estimated that there will be over 300 million smart homes throughout the country, meaning smart home technology will be found in nearly 80 percent of American households, according to Statista. Amazon's Alexa and Echo, as well as Google's Nest, three of the more popular "smart home" devices, have already been used as evidence in criminal cases as evidence; in 2019, a judge ordered Amazon to release hours of recording that lead to a double murder guilty verdict of Timothy Verrill, according to ABC News. While manufacturers claim that these devices only record questions and answers, Google and Amazon have not disclosed how long their devices continue to record after the question is asked by the user. It is entirely possible that your smart home device is recording hours worth of conversation and, potentially, incriminating evidence that can be subpoenaed by prosecutors.
What About Smart TVs, Fridges, Microwaves, and Ovens?
While the CIA hacked into homeowners' smart TVS to spy on them, according to Vice News, smart appliance surveillance is not currently being used in criminal cases.
Yes, Your Phone is Listening In, But Only for Advertising Purposes 
Smartphones are listening to conversations even when you are not talking on the phone. The purpose of this is to target consumers with relevant advertisements, according to USA Today.
While there is no evidence that prosecutors can get recordings from smartphones that were secretly listening in to face-to-face conversations, the illegal invasion of privacy by the NSA, which listened in on millions of phone calls starting back in 2005, certainly does not help ease Americans' minds about the privacy of not just their phone calls, but all of their private conversations within range of their cell phone's receiver. Much more likely to be used in a criminal case is:
Your phone's search history;
Your phone's GPS location- law enforcement can "ping" your location with a warrant and even without a warrant under certain circumstances;
Your phone's call and text history; or
A legal wiretap by Law enforcement.
Contact an Experienced Port St. Lucie Criminal Defense Attorney
If you have been charged with a crime, you need to contact an experienced Port St. Lucie criminal defense attorney. Here at Baginski Brandt & Brandt, our skilled Port St. Lucie criminal lawyers can help you clear your name or drastically reduce the charges against you. Call us today at 772-466-0707 to schedule a free consultation.
Resources:
statista.com/topics/2430/smart-homes/
wired.com/2017/03/kellyanne-conway-microwave-spying/
usatoday.com/story/tech/columnist/2019/12/19/your-smartphone-mobile-device-may-recording-everything-you-say/4403829002/
vice.com/en_us/article/8qbq5x/the-cia-spied-on-people-through-their-smart-tvs-leaked-documents-reveal
abcnews.go.com/US/judge-orders-amazon-hand-echo-recordings-double-murder/story?id=59100572
https://www.bbblegal.com/arrested-at-a-port-st-lucie-protest/