How Is Success Attributed To Divorce?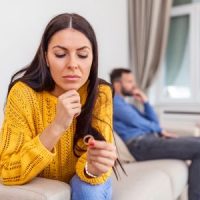 When a couple moves to divorce, how they will reach a resolution will depend on a variety of factors. Because of this, how to obtain a successful divorce will depend on the details of your situation and what post-divorce goals you are seeking.
When you and your partner have made the decision to dissolve the marriage, connecting with a a seasoned Port St. Lucie family law attorney as soon as possible can support your desire to relieve stress and obtain the outcome you are hoping for, whether that includes beginning a collaborative process or compiling documentation for a contentious divorce.
Understanding the Process
In many situations, a successful divorce is one that protects your interests and ends with a clear and durable divorce agreement. Of course, when possible, it is also advantageous to keep costs low and part ways on amicable terms.
Once you connect with an attorney, they can guide you through the steps of marriage dissolution, including the following:
An initial filing. Once you file a complaint form you have begun the divorce process. Even if you and your spouse are in agreement on all terms, the process will begin with one person filing the complaint and paying the court fee.
Complaints will be served. After the filing has taken place, the completed paperwork will be served to the other individual. This has to happen within a set amount of time and once the complaint is served, proof of it being served will be provided to the court.
Relief requests. It may take some time for a divorce to be finalized, so relief requests may be involved. For instance, there may be temporary agreements in connection with child custody, use of primary home, and access to financial accounts.
Terms will be negotiated. Some couples agree on almost everything while others find themselves arguing over each and every term. Whatever your situation, the exact divorce agreement terms will need to be worked out. Often this is possible through negotiation, but if there is contention mediation and other resolution options can be pursued.
Finalize the divorce agreement. A written, final agreement that outlines all of the divorce terms and conditions will be brought to a judge. Assuming the judge finds it to be full and fair, the divorce decree will be granted.
Naturally, there may be particular points where your case needs more attention than another, depending on how you see a successful divorce process playing out.
Landing On What Success Means to You
An experienced Port St. Lucie family law attorney understands that ending a marriage is a huge life change, and success often isn't the first word that comes to mind. But essentially, it is all about deciding what you need for the future and working toward it today.
What are you hoping to achieve when it comes to divorce agreement terms? Share your goals with the legal team at Baginski, Brandt & Brandt. Everyone has their own objectives, whether that is a certain asset-debt allocation or a specific custody agreement. Contact us today to book an appointment.