How Do I Know When It's Time To Talk To A Divorce Attorney?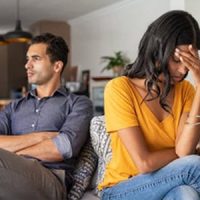 Often individuals who divorce have known the marriage was ending for a long period of time. Because of this, it is not always clear to one or both individuals when it is time to reach out and discuss their situation with a divorce attorney. Some choose to talk to a lawyer when a spouse moves out. Others seek legal counsel when there is constant arguing. Each situation is unique but it is important to connect with a legal professional as soon as you suspect your marriage could end.
Talking to a divorce lawyer informs you on what to expect should you divorce. Issues that will be assessed include child custody, child support payments, spousal maintenance, asset division, and how marital debts will be handled. If you have communication problems with your spouse and need some clarity on what happens should your marriage dissolve, connect with a Port St. Lucie family law attorney to explore future possibilities.
5 Situations When You Should Talk to an Attorney
Many couples go through a period of trying to resolve disputes, either on their own or through marriage counseling, before one person moves out of the marital home or brings up the possibility of a divorce. That said, it is also common for individuals to discuss their situation with an attorney before separating so they understand what their future options could be.
If you find yourself in any of the following situations, connecting with a divorce attorney is likely in your best interests.
Divorce is something you are considering and think about often.
Your spouse has served you with papers for divorce.
Discovery of your spouse connecting with their own attorney.
While you and your spouse have been trying to resolve disputes, you have also noticed they have begun moving marital assets.
You or your spouse has moved out of the marital home.
Florida divorces are not always simple. Children, large assets, business ownerships, and multiple properties can lead to complex negotiations.
Handling Your Own Divorce Can Be Expensive
While you may have heard of friends and family members choosing a do-it-yourself divorce, this can be an expensive decision for many. Without the guidance of a legal professional, you could leave your marriage and find yourself in a fragile state financially. Your future security is at stake.
A Port St. Lucie family law attorney can provide you with legal support throughout the process. From your very first meeting, possibly before you have even made a final decision on whether to divorce or not, you can talk through possible solutions to concerns you have, including financial security and child custody. Experts are available, lean on them for the expertise you need.
Do you have questions on what your future could look like should you choose to divorce? Knowledgeable Florida family lawyers can answer your questions and provide you with a path forward. At Baginski, Brandt & Brandt, we believe in giving everyone the clarity they need to move toward the future they want. Contact our team of family lawyers today.