Hidden Asset Warning Signs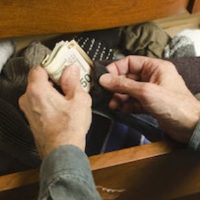 A complete asset disclosure is a key factor in a full and fair divorce agreement. If you believe your spouse is not being honest about their assets and resources, it is important you take action. It will negatively impact your future security if the attorneys negotiating your divorce, or the Florida court dividing assets, are not aware of investment accounts, properties owned, or other resources.
While it is common to want to complete the divorce process quickly and move on with your life, carefully assessing resources and taking the time to create fair terms will put you in a solid financial position moving  forward. Plus, it could assist in avoiding future legal disputes. To learn more, reach out to a Port St. Lucie family law attorney.
Secretive, Defensive Behavior and Other Warning Signs
Often the first indicator of hidden assets is the spouse's behavior. They may dodge questions about their finances or be taking steps to shield assets. These traits, along with any of the following, could be signs of hidden assets.
Your spouse is changing the passwords and contact information on financial accounts.
Throughout your marriage they have handled all budgets, properties, and investments and they won't share that information with you.
There is an uptick in their luxury spending, such as buying expensive art and fine jewelry and depleting the level of cash accounts.
You notice overpayments on assets they will retain, such as overpaying on a loan they will be responsible for when the divorce is finalized.
Business dealings they are involved in are confusing and the numbers don't add up or they are unable to explain it in a way that makes sense to you.
They are giving a lot of pricey gifts to friends or family members, cars and houses that could be back in their possession later.
Financial records disappear or are suddenly lost.
Tangible assets are no longer around or your spouse claims they have been stolen.
Employment bonuses and payouts are not received when they normally are, such as a company buyout agreement check being rescheduled for disbursement at a later date.
If you have asked about any of these issues and find your spouse's answer to be incomplete, take steps to uncover the truth.
A Port St. Lucie family law attorney knows how to bring financial discrepancies to light. Then, full records can be carefully reviewed in order for you to receive your fair share. If needed, additional experts, such as forensic accounts, can be brought in to analyze complicated business dealings or follow money through multiple accounts, domestically and internationally.
Have you suspected your spouse is not being entirely truthful about investments they own or work bonuses received? There are ways to investigate a person's assets if they are not forthcoming. Talk to the compassionate legal team at Baginski, Brandt & Brandt about what options are available in your specific situation. Securing a full review of assets and debts is required for a fair divorce agreement. Contact us today to book an appointment.