Healing While Divorcing In Florida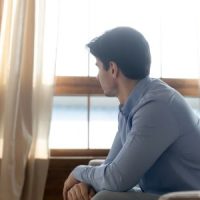 Amicable divorces are possible, some couples talk about untangling their union for long periods of time, and when the final decision to divorce is made, each individual is ready to begin a new chapter of their lives and the broad terms of a divorce agreement have already been established. But in other cases, a person is sideswiped when their spouse asks for a divorce. In either situation, it will take time to fully heal and accept that the plans for your life have changed.
Healing is not the same for everyone, and there is no correct way to process a divorce. Some find it helpful to connect with new friends and dive into interests they had to put down in the past due to their spouse's lack of interest. But others are too upset to socialize, and they retreat into solitude, possibly working through distressing emotions with a counselor.
Feeling hurt is normal. Take the steps you need to heal and connect with a qualified Port St. Lucie family law attorney who can advocate for you when it comes to your legal concerns.
Space, Time, and Others Involved
Giving yourself the space and time to transition to your new life is part of the process. Care for yourself, continuing to exercise and eat well. It can be tempting to not take care of yourself, because you are emotionally not feeling great, but good physical health will support your emotional healing. Plus, you will be able to think clearly and make decisions about your future when you are getting enough sleep and consuming nutritious food.
Naturally, there are others who are impacted by a divorce beyond the two individuals who originally exchanged vows. Kids are an obvious example. There are many family counselors and therapists who are trained in helping kids accept a divorce, and give them tools to adapt to lifestyle changes, such as moving from a family home or starting at a new school.
Share Your Objectives with a Florida Family Lawyer
Wherever you are in the process, if you have just learned your spouse is leaving or you have been living separately for years and now want to make the separation permanent, an experienced Port St. Lucie family law attorney can help. Working with a lawyer you trust is essential, as you will be sharing details of your marriage with them. But being honest, including facts of the past and dreams for the future, means your lawyer can work to achieve your goals.
Were you surprised when your spouse introduced the idea of a divorce? Spend some time focusing on building the life you want, then share those goals with a Florida attorney who has the knowledge you need to make that future a reality. To get started, connect with a compassionate legal professional. If you are seeking other support services, your lawyer will likely be able to connect you with those resources as well. At Baginski, Brandt & Brandt, we are committed to our clients, contact us today to book an appointment.