Gender Neutral Alimony Payments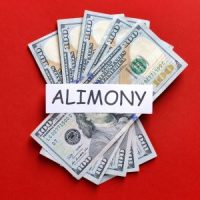 Stabilizing the finances of each individual exiting a marriage is often a priority during Florida divorce negotiations, and often this will involve alimony payments. Also granted under the term alimony, spousal maintenance is part of the process when one spouse has a much larger income than the other spouse. Sometimes maintenance payments are also appropriate because a non-earning spouse was at home while their spouse excelled in the career of their choice.  Florida alimony is based upon the financial need of one party and the ability of the other party to pay.
It is common for wives to be top earners in Florida families. As a result, it is important to recognize that the eligibility of maintenance payments is a gender neutral exercise. If a woman was the main breadwinner of the family, they may be required to supply maintenance payments to their husbands after the marriage ends. Talk through the financial facts of your situation, such as if you are a one or two income family, with a Port St. Lucie family law attorney.
Reviewing Length of Marriage and Earning Potential
As is true for many factors in a divorce, there will be a range of facts to review before spousal maintenance payments will be established. For example, the length of the marriage will play a role determining if alimony is possible. Additionally, the potential paying spouse's current income and future earning potential will be reviewed.
Once all of the numbers are analyzed, either the husband or the wife could be granted maintenance payments. This is more likely if the marriage was long and one of the spouses engaged in income sacrifices while their spouse's income grew and grew.
While you may learn of an arrangement that a friend or family member has in place that appeals to you, keep in mind that every situation needs to be assessed on its own. It is unlikely you have the exact same financial picture and marriage length as another couple had at the time of their divorce. And even if you do, attitudes and laws change over time. Experts are available to provide you with up-to-date data.
Discuss your Financial Future with an Experienced Lawyer
Make a list of all the questions you have about your financial future and bring them to an initial meeting with a Port St. Lucie family law attorney. Connecting with skilled, seasoned divorce professionals means you will be informed throughout the divorce process, including gaining knowledge about if spousal maintenance is likely and what type of asset allocation and debt distribution could be included in your divorce agreement.
Has the topic of spousal maintenance payments come up as you are weighing what your household budget will look like after a Florida divorce? Experienced legal professionals can look over your marital finances and guide you toward a fair divorce agreement. Talk to the compassionate legal team at Baginski, Brandt & Brandt about what lifestyle you have been living in recent years and what income level you believe you will need post divorce. Learn what terms are in reach for your given situation, contact us today to book an appointment.