Frequently Asked Questions About Divorce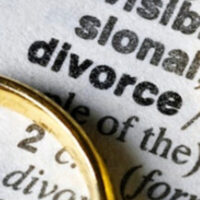 From feeling fearful of the future to experiencing a new level of freedom, going through a divorce can be an emotional rollercoaster for everyone involved. Divorcing is certainly not an easy task, and if you are pursuing a divorce, there may be times where you feel hopeless or lost during the extensive legal process. As experienced family law attorneys, our team at Baginski Brandt & Brandt understands how overwhelming the process of divorce can be. To ease your burdens and aid your journey, we have compiled a list of frequently asked questions regarding divorce in the state of Florida.
What Is a Contested vs. Uncontested Divorce?
The two types of divorces are contested or uncontested divorces. An uncontested divorce is when a couple has no disagreements about the terms in a divorce such as division of assets and child custody. On the other hand, if a couple is unable to come to an agreement regarding their dissolution of marriage, it is called a contested divorce. Generally, uncontested divorces are less costly and they proceed through the system much faster.
What Is a No Fault Divorce?
Florida is a no fault divorce state. Thus, to get divorced in Florida, a couple is not required to show evidence of an "irretrievably broken" marriage such as infidelity, or abuse, merely a statement by the parties that the marriage is "irretrievably broken" is sufficient to obtain a divorce.. Once a couple finds that they do not get along or are incompatible with each other, they can file and proceed to a divorce. In a no fault state, the fault of individuals is not a prerequisite for the dissolution of marriage.
What Is Divorce Mediation?
Divorce mediation is the process of discussing disputed issues in a divorce. Not only are you talking out matters with your spouse, but you would communicate with a neutral third party as well. In contested divorces, this procedure of mediation can help a divorcing couple reach a settlement that everyone agrees on. Mediation is beneficial because it is often cheaper than hiring a lawyer and going to court for divorce disagreements.  Mediation in mandated in Florida in a contested matter.  Often times, the parties and their attorneys will remain in separate rooms throughout the process so as to de-escalate emotions and tension.
Who Determines How Property Will Be Divided?
In a divorce, shared assets must be split between the separating couple. The couple can choose who will get what asset if they are able to come to a mutual agreement. If they cannot meet eye to eye at first, they may consider mediation to talk things out further. If efforts are futile and they are still unable to compromise, the court will make the final decision on how property will be allocated amongst the couple.
In Need of a Family Law Attorney?
Divorce is not an easy task, and it often requires the help of a skilled and extensively trained divorce attorney. If you are seeking a divorce, it is highly recommended to reach out to an experienced Port St. Lucie family law attorney at Baginski, Brandt & Brandt as soon as possible. To schedule a free consultation with us, please do not hesitate to contact our office at 772-466-0707 today.
Resources:
floridabar.org/public/consumer/pamphlet010/#:~:text=In%20Florida%2C%20a%20divorce%20is,a%20%E2%80%9Cdissolution%20of%20marriage.%E2%80%9D&text=You%20must%20prove%20that%20a,the%20marriage%20is%20irretrievably%20broken.
floridahealth.gov/certificates/certificates/divorce/index.html