First Time Offenders in Florida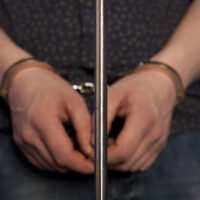 We all make mistakes at one time or another in our lives. Nowadays minor situations can quickly get out of control, even those with no criminal records may find themselves being read their Miranda Rights by the police.
Someone that has never been arrested or charged with a crime before may be very frightened and shocked about their future. Many first time offenders never imagined it would happen to them. Reality often fully sets in when the offender realizes they are not dreaming.
The State of Florida wants to prevent overcrowding of the penitentiary system. Thus, in cases where the offender does not have a criminal record, they may be able to receive lenient sentences and more favorable outcomes.
Pretrial Diversion Programs
There are several different pretrial diversion programs that can help first time offenders get their charges significantly reduced or even dropped. During the diversion program the offender is mandated by the court to complete some conditions.
The diversion program may require the offender to enter a no contest or guilty plea, and will include requirements such as counseling, interventions, rehab, classes, mental health services, community service, fines and/or probation.
Upon completion of all the conditions to the prosecutor's satisfaction, the offender's charges with be reduced or dropped. The offender will not have a criminal record, because no conviction is entered. Further, after a set time period, the offender can have his or her criminal charges sealed or expunged.
Options to Avoid Jail Time for First Time Offenders
Pretrial intervention programs differ depending on if the first-time offender was charged with a felony or misdemeanor. Additionally, the nature and specifics of the crime are taken into consideration too. Depending on the case, there are several options available to first-time offenders, including:
●            Drug Court: First time drug offenders will be required to complete an intensive drug treatment program. Once drug court is completed, the offender can have their charges reduced or dropped.
●            Mental Health Court: For offenders with serious mental illnesses, their cases can be diverted into a community-based treatment. The offender must fulfill certain treatment and/or medication conditions. Once the Mental Health Court is completed, the offender can have their charges dismissed.
●            Veterans Treatment Court: Anyone that was discharged or released from the military under honorable conditions may be offered mental health or substance abuse treatment as an alternative to jail time.
It is highly advisable that if you have been charged with a crime, you should immediately seek a knowledgeable attorney. An experienced attorney can determine all of your legal options that apply to your case.
Don't Hesitate to Contact a Skilled First Time Offender Lawyer
If you or someone close to you has been charged with a crime, it is crucial to hire legal representation. A lawyer at Baginski Brandt & Brandt will aggressively advocate to have your criminal charges significantly reduced or dropped. Upon reviewing all the circumstances of your case, we will develop the most appropriate and strategic defense. Additionally, our lawyers will identify all the pretrial programs that may help you avoid having a criminal record.
The Port St. Lucie criminal attorneys at Baginski Brandt & Brandt have over 30 years of combined legal experience. You can count on our qualified team to assertively act for your interests. Call today at 772-466-0707 or contact us online to discuss your criminal charges further.
Resources:
mirandawarning.org/whatareyourmirandarights.html
sao17.state.fl.us/diversion-programs.html
https://www.bbblegal.com/misdemeanors-and-felonies-in-florida/