Financial Stress, Spite, And Other Reasons Child Support Payments Stop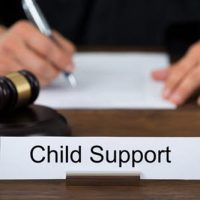 When a marriage ends and children are involved, it is possible child support payments will be awarded. These funds are typically distributed monthly and are designed to help the parent with primary custody manage the expenses of child rearing, such as paying for housing costs, food, clothing, and more. If these funds suddenly stop, it can be incredibly distressing for the individual who is relying on those funds.
If your ex-spouse has stopped sending their court-mandated payments, there are steps you can take to remedy the situation. While there are situations in which a paying parent can't afford the payments, because of job loss for example, there are still proper legal channels that need to be followed in order to reduce or stop payments. To access the legal support you need, connect with a seasoned Port St. Lucie family law attorney.
Financial Strain and Ongoing Disagreements
Monetary stress is, unfortunately, common for many individuals and families. If a person experiences a health issue or a shift in their income, it may be difficult to impossible for that person to afford all of their bills. But court-mandated support payments need to go through a modification process in order to be halted or reduced. The individual is, by law, not permitted to freeze or adjust amounts simply because of other financial concerns.
Additionally, there are situations in which ex-spouse's argue about how money should be spent. But the reality is, once a couple is divorced and support payments are awarded, the paying spouse does not have a say in how the money they send to their ex-spouse is used. For instance, they can't reduce a payment amount or stop payments because they believe their ex is living in a house that is too expensive. The parent receiving the funds can use them however they want within their household budget.
Hurt Feelings and Legal Support
Late or halted payments may also be connected to a person acting out of spite. But hurt feelings are not an excuse for making a poor, and illegal, decision. To be sure you are receiving the funds you have a right to and need to provide for your children, connect with a​​ Port St. Lucie family law attorney.
Sometimes, a letter from an attorney is enough to restore child support payments. But if that doesn't work, further action can be taken. If you have not been receiving the payments that were outlined in the terms of your divorce, talking to an attorney will lead to a resolution.
Is it time for you to receive the child support payments you have a right to? Missing many months of support payments can be incredibly stressful for a single parent. In order to plan your financial future, talk to the compassionate legal team at Baginski, Brandt & Brandt. Legal experts have the background and skills you need. Bring your story to the attention of a skilled attorney. Then, paths forward can be analyzed, strategized, and implemented. Contact us today to book an appointment.