Estate Plan Documents To Review When Divorcing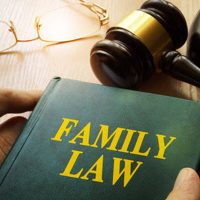 Whether you are considering ending a marriage or have begun the process of getting divorce, it is essential you think about the estate plans you currently have in place. This is important because you are legally married up until the moment a final divorce decree is signed. This means your assets and life-changing decisions could be in your soon-to-be-ex spouse's control if you do not attend to your estate plan documents.
Many people put off estate document updates in the best of times, so it makes sense that individuals who are trying to navigate a huge, emotional life change like a divorce may not have estate documents on their to-do list. But ignoring this issue could mean your estate does not get handled as you would like. It is common to rework estate plans when divorcing. To discuss all of the issues you will need to address when divorcing, connect with a Port St. Lucie family law attorney.
Examples of Documents You May Want to Change
Your personal situation and family dynamics are unique. So how you want to set up your estate plan will depend on a variety of factors, including if you have children or if you are committed to supporting a charity. Some estate documents that you will need to consider revising during a Florida divorce:
Power of attorney
Last will and testament
Guardianship
Memorial requests
Living will and medical directive
Keep in mind that guardianship concerns could be for minor children but they can also be for others who are in your care. For example, if you care for a disabled family member or an elderly adult, you will need to have plans put in place for their future. You may want to fund their care, so you may need to remove your spouse's name as a beneficiary on investment accounts and reroute those assets if you are divorcing.
And not all of these documents are connected to what happens to assets after an individual passes. Power of attorney is a document that gives the named individual the authority to make medical and financial decisions when a person is not able to do so on their own, either because of an illness, accident, or other crisis. Be sure a person you trust is the one connected to these important decisions.
Talk to a Florida Divorce Lawyer Today
Day-to-day financial concerns and estate division documents all need to be addressed when a marriage is being dissolved. Taking the time to work with a Port St. Lucie family law attorney now can protect the stability of your own future and the future of others who rely on you.
Could you use some clarity on what documents need to be revised when divorcing? There are many issues that need to be assessed, analyzed, and decided. You don't have to go through the process alone, the knowledgeable Florida family lawyers at Baginski, Brandt & Brandt can help. We believe in providing people with the legal support they need to secure the future they want. Contact our team of family lawyers to get started.