Do You Have Questions About How Your Marital Debts Will Be Divided?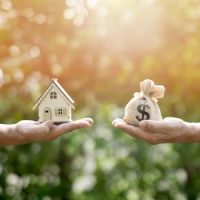 Assets are often the first financial items individuals think about when considering how finances will be divided up when a marriage ends. And asset division is an important part of the process, but debts also need to be assessed. If there is a high level of marital debt, there can be arguments about who is responsible for settling the outstanding financial obligations.
If you are unsure what is possible for you, discuss your marital assets and debts with a Port St. Lucie divorce attorney.
Credit Card Debts, Business Loans, and Mortgages
There are different types of marital debt. How the debt will be divided depends on a variety of factors. For example, if one person has a significantly higher income, that could be taken into account or if one person takes the asset, the debt will often follow.
Some types of debts that need to be dealt with during a Florida divorce.
Car loans
Loans for boats or RVs
Medical bills
Student loans
Mortgages
Business loans
Each loan will have its own rules and guidelines as well. For example, according to the law, both individuals are financially responsible for a mortgage they signed. This is true whether they are married or divorce. If one person wants to keep the house, the other person may be eligible for a buyout of any equity to relieve the person of the mortgage. Or, another option could be to sell the home, pay off the mortgage, and then distribute the assets from the sale.
Your Lawyer Can Help You Achieve Your Goals
Working with a skilled family attorney has many advantages when navigating a divorce. One of them is that once you prioritize what you want to have happen, your lawyer can work toward achieving your goals. For instance, if you want to keep the family home, they will work to reach an agreement on that desire. In other circumstances, one individual doesn't want to pay for student loans taken out for the other party's education because they will not experience the pay increase that education will provide them on their career path.  Keep in mind that student loans taken out during the marriage ARE marital debt and the non-student is responsible for one-half of that debt.  Ask you attorney about options to lower or eliminate that burden from your post-marital life.
While debt and asset division can be difficult when parties don't agree, it is important to have every issue taken care of during the divorce process. You want to officially remove your name from loans that are no longer your responsibility. Taking someone's word that they will pay off a debt is not advised, follow through with legal documents to avoid disputes later.
In order to secure your finances for your life post-divorce, connect with a Port St. Lucie divorce attorney. Dividing debt in half is not always the best approach, an experienced lawyer can advocate for your best interests.
Are you wondering what will happen to the debt you and your spouse have accumulated when you divorce? Securing your financial future is essential. At Baginski, Brandt & Brandt, our top priority is to take care of your needs and ensure that you are being well-represented. If you have any questions or you find yourself in need of legal help, please do not hesitate to contact our team of family law attorneys today.