Do People Still Talk About Parental Alienation Syndrome?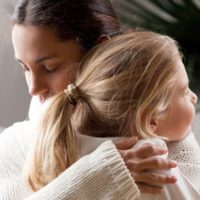 The concept of Parent Alienation Syndrome (PAS) has become less common in recent years. PAS was an idea put forward by a child psychiatrist in the 1980s after he noticed some children exhibiting behaviors during or after the divorce of their parents. Specifically, the doctor noticed that when one parent was sharing negative information about the other parent with their children, it could lead to the child isolating from the parent who is being cast in an unfavorable light.
In recent decades, it has become a lot more popular for parents to pursue a child custody agreement and parenting plan that hinges on cooperation. This does not mean the parents are in constant communication, but that they are committed to a co-parenting agreement. If you are concerned about your kids and how divorce could impact their lives, talk to a Port St. Lucie family law attorney about legal options.
What Are PAS Symptoms?
Not every child psychologist believed in the existence of PAS in the 80s and the syndrome remains open to dispute. But when PAS is discussed, the following symptoms are being considered.
A child distrusting one partner because of what their other parent told them.
Negative statements made by a parent are repeated by the child as their own opinion.
A large amount of dislike toward one parent that is not connected to any reason beyond siding with the other parent.
Ideally, both parents are committed to providing their children with an environment that is nurturing and supportive. While it can be difficult to keep adult issues between adults, that is typically best for the children. For instance, if there was infidelity, a young child will not know how to handle that information. It is advisable for parents to take negative feelings associated with infidelity and explore them in a constructive way, such as talking to a trusted advisor or therapist, rather than speaking about it with minor children.
Who Can I Talk to About My Florida Custody Concerns?
While it makes sense to talk to friends and family members about your union dissolving and what you want for your kids as you exit a marriage, the reality is your loved ones may not be able to provide you with the legal advice you need. Even if they have gone through a custody disagreement themselves, laws and attitudes change over time. You need a Port St. Lucie family law attorney to review your specific situation.
Is a custody dispute making it difficult to impossible for you and your spouse to craft a Florida divorce agreement? There may be a path to a resolution when you have a skilled family lawyer working to make your long-term objectives a reality. To design a custody agreement that you want and benefits your children, talk to the compassionate legal team at Baginski, Brandt & Brandt. You do not have to settle all of your divorce disputes on your own, there are legal experts who know how to strategize and plan in order to secure your post-divorce goals. Contact us today to book an appointment.