Divorcing Today or Waiting Until Kids Have Grown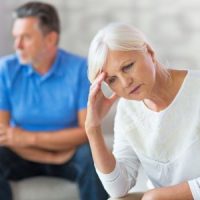 Florida parents who have decided to end their unions often grapple with the decision of whether to divorce before or after their children are grown up. While there are pros and cons to each approach, it's important to recognize that every person has their own unique objectives to consider.
To discuss what's best for you, your spouse, and your children, have a conversation with a Port St. Lucie family law attorney who has extensive experience guiding parents through the process of crafting a divorce agreement. As part of this process, a lawyer can share with you the advantages and disadvantages of waiting until your kids have grown up to divorce.
Pros and Cons to Consider
While every family has their own considerations to address, there are some basic pros and cons many families report when it comes to waiting until the kids have grown up to divorce or pursuing a divorce at a sooner date.
Pros of Waiting Until Kids Have Grown Up to Divorce:
Less disruption for the kids. One of the main reasons parents say they want to wait to divorce until their kids are grown is to minimize the impact of the separation on their children.
Energy and time focused on children. Some people choose to wait because they believe doing so will give them more time to focus on their kid's needs, such as helping them navigate their educational goals.
Preparing the family financially. Because divorce can be costly, waiting until children have grown allows a family to prepare for the upcoming costs, so possibly deciding to take care of a family financial goal, such as paying for college, before divorcing.
Cons of Not Divorcing Sooner
Less time to work on your own happiness. Waiting until your kids have grown up while knowing you want to divorce means you are spending time living in a less-than-ideal situation. This can be particularly difficult if the marriage is unhappy.
Compromised relationships. Tension in a difficult marriage can make for an unhappy home, which is not good for the parents or the kids.
Desire for new romantic relationships. If you and your spouse want to exit the marriage to explore new romantic relationships, staying together for the kids will be complicated and can become more problematic as time moves on.
Inability to model a healthy adult relationship for the children.
Of course, the final decision on whether to divorce before or after your children are grown is extremely personal. What you and your spouse want will need to be weighed.
Talking to a Florida Attorney
Working with an experienced Port St. Lucie family law attorney is a way to have an expert on your side as you navigate the legal and emotional aspects of the divorce process and determine what's best for you and your family.
Is deciding to divorce now or at a later date worrying you? Talk through the details of your family with the legal team at Baginski, Brandt & Brandt, including how old your kids are now and what your goals are for your post-divorce life. Contact us today to schedule your fee-free appointment.