Divorce Delay Tactics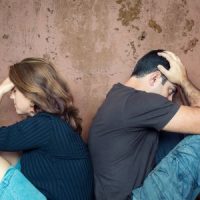 A time of transition, divorce can bring about many feelings, and some individuals experience doubts and fears. There are times when one person wants the divorce to be finalized as soon as possible but the other person is not sure they want the marriage to end, so they make choices that delay the process.
If you are frustrated and believe your spouse is dragging out the divorce process, seek out the expertise of a skilled Port St. Lucie family law attorney.
Failing to Attend Meetings or Sign Documents
There are a variety of ways the divorce process can be delayed. Your spouse may be employing one or all of the following tactics if they want to avoid the finalization of the divorce.
Requesting court extensions
Changing lawyers repeatedly
Failing to attend meetings
Bringing false allegations forward
Rescheduling and canceling appointment
Avoiding the process of signing documents
Canceling mediation appointments or depositions
Sometimes a person is participating in tactics for other reasons, but there are circumstances in which the individual is doing so intentionally to slow the process, in an attempt to reconcile or to make divorce more difficult. Every marriage has its own unique issues and needs to be assessed individually.
Discovering why your spouse is delaying the divorce could help with resolution. For example, if your lawyer learns through negotiation that your spouse does not want to lose their health insurance coverage and is seeking a financial amount within the settlement to allow them to purchase their own coverage, that could be one of the reasons they are stalling the process.
A Florida Divorce Lawyer Can Help
Attorneys are familiar with delay tactics and know how to handle them. Your spouse can't control the timeline, there are different options that can be pursued if they are choosing to not participate at the proper times. One solution to a person not responding to requests, for example, is to contact a judge about finalization of terms. A Port St. Lucie family law attorney can advise you on if this is an option for you.
It makes sense that you could be experiencing anger and hurt when your spouse is delaying the divorce process and making it difficult for you to begin a new life post-divorce. But emotional disputes can lead to more issues. Instead, hire a lawyer and have them fight for your priorities while you begin to build the life you need. Divorces are not always amicable, seasoned attorneys know how to handle divorce negotiations that are stalled and difficult. Your spouse can't force you to stay married to them if you want to get divorced. There are steps you can take to protect your rights and end the marriage.
Are you seeking a divorce in Florida and believe your spouse is employing delay tactics? To learn what options are available to you, reach out to the knowledgeable Florida family lawyers at Baginski, Brandt & Brandt. Our attorneys have the experience you need to secure the future you want. Contact our team of family lawyers to strategize a path forward.