Discovery Periods And Florida Family Law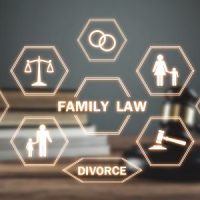 When a couple is moving toward divorce in the state of Florida, there is often a period of discovery. This is a phase during the divorce process in which both parties exchange information and evidence that is relevant to the case.
A skilled Port St. Lucie family law attorney can work with you to secure all the documentation you need and inform you of possible resolutions. Lawyers are available to fight for your future while you spend time focusing on your individual needs during the divorce process.
Ways to Obtain Information and Why It's Needed 
The reason for a discovery period is it allows both parties to gather and review all of the relevant information necessary to make informed decisions, choices surrounding division of assets, child custody, and other divorce matters.
During the discovery period, each spouse is required to disclose all of their assets, liabilities, and income, as well as any other information that may be relevant to the case. This information can be obtained through various methods, such as:
Interrogatories (written questions)
Requests for production (requests for documents)
Depositions (oral testimony given under oath)
Which method could be used in your specific situation depends on the unique circumstances, sometimes more than one method is employed.
Of course, the discovery period doesn't happen separately from larger conversations about your post-divorce objectives. When your attorney is familiar with your key priorities, they will work to make those goals a reality as they begin collecting documentation.
For instance, you may have specific ideas about how a child custody schedule will be arranged and which parent will be responsible for an array of child rearing expenses. And a child that needs financial support for daycare today could also need orthodontia, summer camp fees, and college tuition support in the years ahead, so a full assessment is required.
Additionally, the Rules of Family Procedure include Mandatory Disclosures.  These disclosures include, Financial Affidavits (required to calculate child support), bank records, credit card records, paystubs and various other documents that are usually on hand or easily obtained.
Many Financial Items to Review
Divorce discovery brings a lot of information to light, including how much income each parent is currently making and what their future earning potential could be, and there will be a complete review of liabilities, investments, and real estate holdings.
The discovery period is an important part of crafting a divorce agreement as it allows both parties to fully understand the financial and other relevant aspects of the case. This information can help both parties and their attorneys create a settlement that is fair and equitable. To discuss if an agreement is possible, or if discovery materials will need to be used as evidence in court, reach out and connect with a Port St. Lucie family law attorney.
Have you been informed by your spouse's attorney that they will be launching a discovery process? If your spouse has hired an attorney, be sure you connect with a lawyer who will put your rights, needs, and post-divorce goals first. Bring your hopes for the future to the attention of the legal team at Baginski, Brandt & Brandt. Once you have shared the details of your situation, a legal professional can advise you on next steps. Contact us today to book your fee-free, confidential consultation.