Different Types of Manslaughter in Florida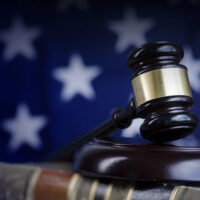 Just last week, a woman in Florida was charged with DUI manslaughter after being involved in an accident that resulted in another's death. She was also charged with leaving the scene of a deadly crash, also known as a "hit and run." Leaving the scene of an accident without injuries is a second degree misdemeanor. Leaving the scene of an accident with injuries is a third degree felony. If there are serious bodily injuries, you can be charged with a second degree felony.
What is the difference between manslaughter and murder?
Both murder and manslaughter are categories of homicide, meaning taking the life of a human being. Murder involves premeditation, or the intent to commit an act that takes the life of a human being, and time to reflect on that decision. Manslaughter does not involve the same premeditation, meaning killing in the heat of an argument, for example, can be considered manslaughter instead of murder.
What are the types of manslaughter?
Generally, manslaughter is divided into voluntary and involuntary. The difference between the two is usually a question of intent. Voluntary manslaughter requires intent to commit the act that resulted in death, or the intent to kill in the heat of provocation or passion, involuntary manslaughter usually consists of reckless behavior without intent to kill.
Florida statutes do not differentiate between voluntary and involuntary manslaughter, but specifies several types of manslaughter based on common acts which result in death, including aggravating factors. However, a court of law may consider whether the act was voluntary or involuntary when prosecuting a manslaughter charge, as penalties will generally be lower when manslaughter is considered involuntary.
Florida specifies a manslaughter charge for deaths which occur as a result of an individual driving under the influence (DUI). These charges result in mandatory prison time.
Manslaughter can involve aggravating factors and result in more serious charges. Examples of aggravating factors in Florida include:
Elderly or disabled victim. The aggravating factor raises the charge to a first degree felony.
Minor victim. Manslaughter against a person under the age of eighteen raises the charge to a first degree felony.
Victim who is an officer, firefighter, emergency medical technician, or paramedic. The victim must have been performing his or her official duties at the time of death for the aggravating factor to apply. This is also a first degree felony.
Assisting in self-murder (also known as suicide) is a type of manslaughter in Florida. It is defined as "deliberately assisting another in the commission" of self-murder, and is considered a second degree felony.
Killing an individual to prevent the commission of a crime, either before or after an attempt, and if the killing was not necessary to protect the life of another, is considered manslaughter in Florida.
Further information about manslaughter
If a pregnant victim dies by manslaughter and, as a result, her unborn child dies as well, the defendant can be charged for the unborn child's death at the same degree as the mother's death. In other words, the defendant can be charged with two counts of manslaughter, even if the defendant did not know the victim was pregnant.
Contact an experienced Florida criminal defense attorney today. 
If you are suspected of or are facing charges of murder or manslaughter, make sure you have an experienced Port St. Lucie felony charge attorney representing you. Call Baginski Brandt & Brandt to discuss your case. Call 772-466-0707 to schedule your free consultation.
Resources:
leg.state.fl.us/Statutes/index.cfm?App_mode=Display_Statute&URL=0300-0399/0316/Sections/0316.061.html
/myfox8.com/news/woman-charged-with-dui-manslaughter-after-fatal-motorcycle-crash-in-florida-police-say/