Common Reasons Why a Parent May Lose Custody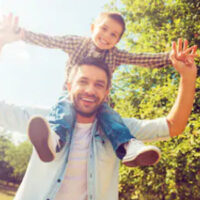 When a couple divorces with children under their care, custody arrangements will need to be determined. Custody is defined as having legal guardianship over a child, and the parent in custody is responsible for making important decisions on the child's behalf. While a judge ultimately rules on a certain custody agreement that both parties have to abide to, custody is a matter that is subject to change. Depending on various reasons and factors, a judge can rule to revoke a parent's custody of their child.
Domestic Violence
Domestic violence can be a reason why a parent loses custody of their child. If a parent engages in domestic violence, the judge may fear that the child has experienced violence as well. Additionally, even if the child had not been directly abused, they can also experience emotional trauma after being exposed to fighting and abusive behavior. An abusive parent can be detrimental to a child's mental health and wellbeing, so a judge will often revoke custody of a parent to protect the child.
Child Abuse
A parent involved with child abuse would also lose custody of their child. Child abuse in Florida is not only limited to physical assault, but also emotional abuse and sexual abuse as well. Placing a child under the care of an abuser is harmful for the child's health and mental stability. Thus, a judge would be inclined to deprive a parent of their custody as a safeguard for the child.
Addiction
Parents that struggle with drug or alcohol addiction risk losing custody of their children. When an individual is heavily reliant on controlled substances, the courts deem them as unfit to parent. Because drugs and alcohol tend to alter the brain and cloud rational thought, the parent is unlikely to make the best decisions possible or their child. For these reasons, a court is likely to take away a parent's custody of their child in cases of addiction.
Neglect
While directly hurting a child will cause a parent to lose custody rights, indirectly hurting a child through means such as neglect is also grounds for revoking custody. Neglecting a child means that they are unable to receive the proper care they require in order to stay healthy and happy. Neglect is detrimental to a child's physical and emotional health, and it ultimately hinders their growth. As a result, cases of neglect will cause a judge to likely revoke custody rights of a parent.
Ruling In Best Interests of the Child
When deciding on custody agreements, the child's wellbeing is always prioritized by the courts. This process of taking the child's welfare into consideration is called ruling in the best interests of the child. By ruling in the best interest of the child, the judge's first and foremost priority is ensuring that the child ends up in a healthy and safe environment.
Searching For a Family Lawyer?
If you are at risk of losing custody or believe that the other parent is unfit to have custody rights, it is important that you get in contact with a skilled family lawyer to help your case. Our Port St. Lucie family attorneys at Baginski, Brandt & Brandt are determined to assist you. To further discuss your case and receive detailed guidance, contact us at 772-466-0707 and schedule a free consultation today.
Resource:
law.cornell.edu/wex/legal_custody