Co-Parents May Explore Third Party Support Systems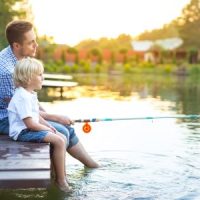 When Florida parents are navigating the transition from spouses to co-parents, there can be communication challenges. If this is true for you, explore ways to ease this process, such as looking into third party support systems to assist your co-parenting efforts.
Wherever you are in the divorce process, a Port St. Lucie family law attorney can help. An attorney can walk you through crafting a thorough parenting plan and discuss third party co-parenting support systems, including parenting coordinators, therapists, and mobile apps, with you.
Parenting Coordinators and Therapists
A parenting coordinator is a neutral third party who works with co-parents to assist in resolving disputes and making decisions related to their children. Parenting coordinators can be appointed by the court or agreed upon by both parties. They can help with issues such as creating a parenting plan, managing conflicts, and ensuring that both parents are following the terms of their custody agreement.
Parenting coordinators are trained professionals with a background in family law or mental health, so they can provide recommendations to the co-parents, but they do not have the authority to make binding decisions.
Additionally, many find therapy to be a useful resource when they are struggling with the emotional challenges of transitioning from spouses to co-parents. Therapy can help co-parents develop effective ways to communicate and introduce parents to emotional management strategies. Therapy can also be helpful for children who are struggling to cope with familial changes during and after a divorce.
Therapists who specialize in family therapy or child therapy are experienced in helping divorced couples navigate the specific challenges of co-parenting. They can work with the co-parents individually or together to address any issues that may be impacting their ability to co-parent effectively.
Mobile Apps and Legal Support
Another useful tool for co-parents are mobile apps, tools that allow parents to communicate and share information about their children. For example, co-parenting apps such as OurFamilyWizard and Custody Connection provide a platform for co-parents to share calendars, communicate about schedules, and share important information about their children, such as medical records and school reports. These apps can also help co-parents keep track of expenses related to their children.
Mobile apps can be particularly helpful for co-parents who have difficulty communicating effectively in person or over the phone. By providing a structured platform for communication, mobile apps provide a way to stay organized and on track without direct discussions.
Third party support systems such as parenting coordinators, therapists, and mobile apps can be valuable resources to help co-parents communicate effectively, manage conflicts, and make decisions. If you are transitioning into a role as a co-parent, navigating the new dynamics of the relationship may not be easy, but a Port St. Lucie family law attorney can provide you with the support and guidance you need.
Are you interested in learning more about how to make your co-parenting relationship smoother? Connect with the legal team at Baginski, Brandt & Brandt. Seasoned divorce attorneys are available to answer your questions and help you build the post-divorce life you want. Contact us today to schedule an appointment.