Child Support Changes due to One or Both Parents Remarrying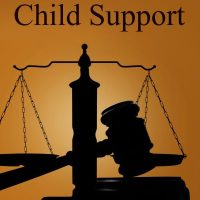 When a couple divorces financial decisions are made, but it is a fact of life that things change over time. For example, if there are children involved and one of the parents is awarded child support, a critical financial obligation that ensures the well-being of the children, the support amount may need to be reviewed if one or both parents remarry.
Remarriage can introduce complexities to child support arrangements, and sometimes modifications to existing child support arrangements is possible.  A new spouse is not obligated to include their income in child support calculations.  However, a change in income for either parent or a change in time-sharing can trigger a modification of child support. To explore how your child support arrangement could change if you or your ex-spouse remarries, discuss the legal considerations involved with a Port St. Lucie family law attorney.
Parenting Time and Custodial Arrangements
Support payments are not the only parenting item that can be impacted when a parent remarries. One or both parents taking a new spouse can also affect parenting time, and if the remarriage results in custodial arrangement changes or shifts the amount of time the child spends with each parent, that change could then impact child support calculations.
After all, Florida courts consider the time spent with each parent as a factor in determining child support, so shifts in parenting time due to changes in familial relationships could warrant a child support modification.
Being curious about the possibility of a child support modification due to remarriage is normal, but instead of guessing what might happen in your unique circumstance, seek out the guidance of an experienced Port St. Lucie family law attorney. A skilled lawyer can assess the impact of remarriage on child support and guide you through the legal process.
Could your child support payment amount be modified after you remarry? Although the income of your new spouse does not automatically impact your child support payments, significant changes in financial circumstances or parenting time could warrant modifications. Consult with the knowledgeable divorce lawyers at Baginski, Brandt & Brandt to have the details of your situation reviewed. Contact us today to schedule your fee-free appointment.