Child Support And Florida Job Loss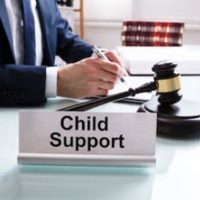 Losing your job, or even having your hours significantly reduced, can crash a household budget. If you were already having a hard time keeping up with bills, the loss of income can be devastating, and people who personally identify with their work can feel emotionally distraught. But there are ways to renew your sense of purpose and get your life on track. One of the first things to do is review all of your financial obligations. If you make monthly child support payments, you may have to pursue a modification.
It is imperative you continue to make regular, consistent court-awarded payments. Do not stop payments or reduce the payment amount on your own. Instead, take the legal steps you need to protect yourself as you navigate an uncertain time, such as a job loss. Talk to  an experienced Port St. Lucie family law attorney to learn more.
Other Aspects of Your Agreement
Additionally, it is possible a job loss will impact areas of your divorce agreement beyond custody payments. For example, if you are the parent responsible for providing the children with health insurance and have done so through your employer's benefit plan. But if you lose your job, you no longer have access to the benefits package.
Kid health insurance options after a FL job loss:
Determining if the other parent's job could provide benefits.
Securing temporary coverage through COBRA.
Getting another job quickly that offers healthcare.
Assessing if children are eligible for coverage under Medicare.
If you will be pursuing a downward modification in your support payments, it could also be the time to discuss health insurance and other divorce agreement matters impacted by the loss of employment.
Assessing the Amount You Can Provide
Your income and resources will be assessed when a court reviews a modification. The number of children being supported by the payments could also be taken into account, along with any income changes in the life of the custodial parent. As well as any changes in the cost of daycare for the children.
Feeling stressed when you unexpectedly lose a job is normal, but worrying will not solve your problems. Talking to a skilled Port St. Lucie's family law attorney will lead to real solutions. There are a lot of people who seek payment modifications after a divorce has been finalized. Modifications can be downward or upward in nature, depending on the details of the situation. The important thing to remember is to have all changes officially documented. Even if you and your spouse verbally agree to a change, having a lawyer make that shift official could help you sidestep future legal disputes.
Have you lost your Florida job or believe your job will be cut or reduced soon? If you are responsible for child support payments but are unable to afford them due to loss of work, there may be a path to securing a downward modification. Talk to the compassionate legal team at Baginski, Brandt & Brandt to learn about your options. Our attorneys will listen to your unique situation and work to achieve your desired outcome. Contact us today to book an appointment.