Can My Family Attorney Serve as a Mediator?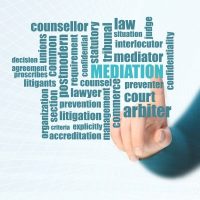 It can be difficult to come to amicable resolutions during family disputes. This could be true for couples who were never married but involved in long-term relationships and decide to split up, couples moving forward with a divorce, or family members who are arguing about personal or business interests.
While going to court may be a solution for some, others find mediation to be more constructive and cost-effective. If this is true for you, connect with a Port St. Lucie family law attorney who has the skills to guide you and others toward an outcome everyone involved is comfortable with.
Understanding the Roles of an Attorney and a Mediator
Deciding to proceed with hiring a family attorney as a mediator relies on open communication and clear boundaries. The integrity of the mediation process is paramount, so your choice should align with your specific family law circumstances and needs.
When you hire an attorney to represent you in a family matter, they will be doing so in the following ways:
Representing your interests in the legal matter.
Providing you with legal advice.
Advocating for your unique position in order to achieve the best possible outcome for you within the bounds of Florida law.
Bringing their expertise to litigation situations, and when necessary, representing you in court if a settlement cannot be reached through negotiation.
Hiring a lawyer to serve as a mediator means they will be using their negotiation skills to guide you and others to a resolution, and will do so by prioritizing the following:
Facilitating communication and negotiation between disputing parties.
Remaining neutral and impartial throughout the process.
Working with parties to assist them in finding common ground to reach agreements.
Refraining from offering legal advice to either party. Instead, offering guidance on how legal standards and consequences apply to the particular dispute.
If you are already working with a family lawyer, the primary challenge of having your family attorney act as a mediator is that they must remain impartial, which may be difficult if the legal professional has already represented your interests. That said, if both parties consent to your attorney serving as a mediator and feel comfortable with their neutrality, it can be explored.
Informed Consent and Ethical Considerations
Should both parties decide to have their family attorney serve as a mediator, they need to provide informed consent. Part of this process is the parties being aware of the potential challenges associated with dual roles of a mediator and agreeing to proceed with this knowledge.
Reach out to a Port St. Lucie family law attorney who committed to ethical guidelines and rules of professional conduct for a smooth process. Discuss with your attorney-mediator the standards that will be followed.
Do you think the mediation process could guide you through a family dispute? Knowledgeable family attorneys can serve as mediators, and where there is transparency and informed consent from all parties involved, solutions can be found. To learn more, talk to the legal team at Baginski, Brandt & Brandt Schedule your no-cost consultation to explore your options. Contact us today.