Can I Make Changes To My Florida Parenting Plan?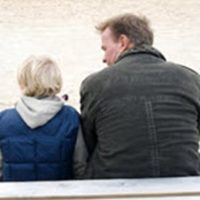 Children's needs change over time. This is a natural part of parenting, adjusting to shifts in the interests and needs of kids. For example, a little one can be attached to their mother when they are a toddler but enjoy spending time with their dad when they are a teen. Or maybe they were not interested in summer camp when they were younger but now want to spend summer at a local day camp.
Divorced couples who are co-parenting kids often find themselves in a parenting plan that no longer fits the needs of their family. If this is true for you, know there can be modifications to a plan. Naturally, when both parents agree to a change the shift will be smoother. If one parent objects to a change in a parenting plan, the modification could be part of a larger dispute. Time-sharing disputes can be complicated, for example. An experienced Port St. Lucie divorce attorney can help.
Permanent Changes Could Require a Return to Court
Shifts that are small could be agreed to without an argument. If so, this could be an advisable route. But if you want to change your parenting plan legally and permanently, you will need to connect with the court.
A legal professional can help you navigate a post-decree parenting plan modification. A legal modification could be necessary if any of the following are true.
It is in the child's best interests to change the plan.
A parent has made a geographical move that makes the current plan impossible.
Career changes or other schedule shifts mean the plan needs to change.
There is a safety issue that needs to be addressed.
Many other reasons exist as well, each situation is unique.
A Solid Parenting Plan Will Bring Clarity
Ideally, a parenting plan will make co-parenting smoother as schedules will be clear. A plan can bring consistency to a child's life, because they will know when they are spending time with each parent, whether the schedule includes rotating between parents during a school week or one parent being visited during holiday breaks.
If you have questions about what information is needed in order to create a well-drafted plan, talk to a Port St. Lucie divorce attorney. A skilled lawyer will know what is possible. While change can be difficult, there are times when the changes end up improving family dynamics by providing the best situation for the children. Consistent schedules also allow parents to build their own plans. They will know if they have the kids on holiday breaks and if summer is open or scheduled with summer camps and other commitments.
Discuss Your Florida Parenting Plan with an Experienced Attorney
Are you a Florida parent navigating a complicated parenting plan negotiation? There could be a legal path to clarity. At Baginski, Brandt & Brandt, our top priority is to take care of your needs and ensure that you are being well-represented. If you have any questions or you find yourself in need of legal help, please do not hesitate to contact our team of family law attorneys today.