Can I Get My Support Payments Increased?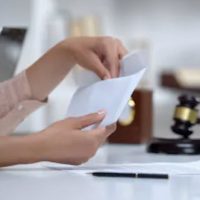 Support payments, child support and spousal maintenance payments, are common for Florida families who have gone through a divorce. But there are times when the situation changes from the point in time when the support payments were first awarded. For example, the other parent of your children may have experienced a substantial increase in their standard of living while your household budget remains the same.
The Florida Department of Revenue enforces child support payments, and modifications can be pursued if there is a shift in the resources of one or both parents. As long as there is a reason for doing so, either parent can move to have payments modified. To discuss the possibility of a temporary or permanent shift in your support payments, discuss your situation with an experienced Port St. Lucie family law attorney.
Grounds for a Modification
While you can try to obtain a modification on your own, a legal professional can provide you with the guidance you need. Having a lawyer on your side means you will fully understand your opinions and what you need to prove you have grounds for a modification to your court-award payments.
The first step could be discussing the need for a modification with the other parent or with their legal representative. When an agreement can be reached between the two parties, the process is streamlined. Then your updated agreement will be reviewed and approved by a judge, provided the terms are within the guidelines of the state of Florida. An attorney can work with you to be sure the terms are aligned to smooth the approval process.
Should the parents not be in agreement, the parent who wants a modification will have to request a hearing. Proof will need to be presented that a modification is necessary, this could be an individual remarrying, a change in job and income, or a health challenge. Other situations involve someone who has returned to school or moved. Any big life change that could impact finances could be grounds for a support modification if it affects what one parent could afford to pay or how much the other parent needs the payments.
Talk to An Attorney Today
Whether you have been divorce for a long or short period of time, a support modification could be in your rights. When you have financial questions about your divorce agreement, connect with a Port St. Lucie family law attorney. Florida family lawyers are familiar with the ins and outs of spousal maintenance agreements and child support issues.
Do you believe your support payments are too low or that you are paying your ex-spouse far more than you should? There are Florida attorneys with the knowledge and skills you need to secure a modification. At Baginski, Brandt & Brandt, we are committed to being a compassionate resource when you move toward a divorce. And we can help you later, should terms need to be adjusted. We will provide legal support and walk you through your options each step of the way. Contact us today to book an appointment.