Avoiding Jail Time with Drug Court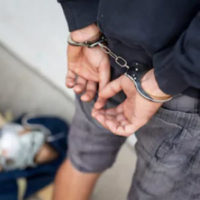 Police throughout the State of Florida have been cracking down on drug offenses at a greater rate than ever before. Drug offenders face grave penalties for even simple possession charges, that can have long lasting consequences like an adjudication, jail time and driver's license suspension.
The Drug Court Program
Gratefully, Florida's criminal justice system acknowledges that drug related crimes can result from the disease of addiction. As such, relief in the form of a drug court program can assist offenders in avoiding jail time or even being convicted.
Those accepted into drug court can get counseling and work on their sobriety. There are two ways to get into drug court, as a diversion or as a condition of probation.
Eligibility for Drug Court
An offender has to be diagnosed as having a drug problem or be charged with possession of a controlled substance.
Basically, any purchase or possession of a controlled substances by offenders makes them eligible for drug court. Even some felony charges not involving drugs can qualify for drug court. For example, an offender charged with grand theft may still be eligible if that offender has a drug problem. Offenders that violate probation with drug use may also be eligible for the program.
Reasons for Disqualification from Drug Court
In order to be referred to drug court, offenders must not have any prior felony convictions or be charged with a violent crime. Offenders that refused any prior offers of drug court are usually not given another opportunity. Furthermore, if prosecutors can implicate the offender in drug dealing, they will be banned from drug court.
Typically, the State Attorney's Office chooses which cases are transferred to drug court. 
Why Offenders Should Consider Drug Court
Drug court is proven to work. If a drug addiction has been creating legal difficulties, drug court resolves the underlying problem so offenders can stay out of trouble. At the same time, if successful, offenders can avoid jail time and a criminal conviction. If they enter drug court as a diversion, the criminal charges may be dismissed all together.
Don't Hesitate to Contact an Experienced Attorney 
Often times accused drug offenders think that their cases are hopeless. The Port St. Lucie drug crimes attorneys at Baginski Brandt & Brandt, can help you understand your rights and fight to keep you out of jail, or even get your case dismissed.
If you are convicted, even relatively minor drug charges can be frightening and carry severe consequences. Our firm can take some of the fear out of your drug charges by answering questions and guiding you through the complex legal process.
It is important to discuss your eligibility, with an experienced drug court attorney, to determine if you meet the specific criteria to be considered for drug court. Drug court is typically the only diversionary option. Upon completion of drug court your charges will be dismissed by the court.
If drug court is not an option, we will assist you in developing the most suitable tactical defense possible. Being aware of all your possible defense options will greatly improve the chances of beating the case.
On the Treasure Coast: Port St. Lucie, Stuart, Fort Pierce, Indian River County, Vero Beach, Martin County, you can count on our qualified team to aggressively represent your interests. We offer a free initial consultation, so call today at 772-466-0707 or contact us online to discuss your specific case and needs more in-depth.