Asset Division And High Net Worth In Florida Divorces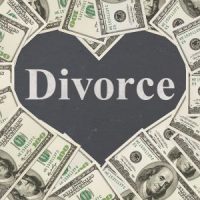 When high net worth couples decide to split up, there are unique challenges and complexities when it comes to asset division. If you find yourself in this situation, it is essential for you to understand how value is assessed and distributed. Doing so is a step to shielding your financial future.
To have your questions answered, talk to a lawyer about what is considered a high net worth in Florida divorces and discuss the role of an attorney during a divorce asset and debt division process. A Port St. Lucie's family law attorney can look over your assets and liabilities in order to share possible outcomes with you.
What Is Considered a High Net Worth in Florida Divorces?
In Florida, there is no specific amount that defines a couple as having a high net worth, but there are various factors that are looked at when assessing the financial status of the parties involved.
For example, high net worth divorces typically involve significant assets such as substantial investments, multiple properties, high-value businesses, or considerable liquid assets. Additionally, high net worth couples often enjoy a high income and have maintained an affluent lifestyle during the marriage, including extravagant spending and high-end purchases.
Accurately assessing the value of high net worth assets is of utmost importance in crafting a fair divorce agreement. Here are key factors to consider:
Complex financial holdings. High net worth individuals often possess a lot of financial assets, including investment portfolios, business interests, real estate properties and intellectual property.
Hidden assets and offshore accounts. It is an unfortunate reality that some divorcing spouses attempt to conceal assets or transfer funds to offshore accounts in order to shield them from review during a divorce. Uncovering these hidden assets could require an investigation and forensic accounting.
Professional appraisals. When there are valuable assets held by a married couple, such as art collections, luxury vehicles, or jewelry, the worth of the items can't be simply stated, there needs to be expert appraisals so that their true market value can be established.
If you believe you and your spouse could be deemed a high net worth couple, talk to a legal expert about how to navigate the asset division process.
How Can an Attorney Help?
A Port St. Lucie family law attorney will work with financial experts to identify, value, and characterize all assets, working hard to be sure there is no stone unturned. Additionally, they will advocate for your best interests and strive for a favorable outcome in order to pave your path to the post-divorce life you are seeking.
Who told you that your separation could result in a high net worth divorce? Instead of guessing how marital assets and debts could be handled, talk to a legal expert to have your unique situation reviewed. Share your financial situation today and your goals for the future with the attorneys at Baginski, Brandt & Brandt. Your attorney will use their knowledge of Florida divorce laws and experience in high net worth cases to secure a fair division of assets for you. Contact us today to book an appointment.