Are You Looking to Adopt During the COVID-19 Pandemic?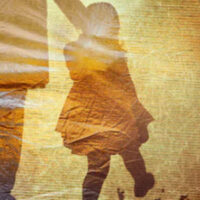 Ever since the early part of 2020, the COVID-19 pandemic has disrupted the world, including the adoption sector. Despite the many difficulties, not everything has become worse. Let's take a look at some facts about adoption during the COVID-19 pandemic.
Adoption During the COVID-19 Pandemic
The pandemic has caused several delays as courts, social workers and potential families experience shut downs, work delays and layoffs. Adoption procedures of non-relative, non-step parent adoptions have been most effected.
Related to this fact is that visits are now mostly conducted online over Zoom. This has caused crisis in families attempting to reunite with sheltered children and has in some cases, deepened the fostered child's dependence on the system.
Adoptive parents and birth mothers, sometimes even fathers, are now only able to form a relationship electronically. Quarantine and lockdowns have made personal meetings all but impossible. This is often very challenging, but some parents are willing to push past the difficulties.
Unique Challenges During These Unprecedented Times
Adoption is expensive, and some parents are now finding themselves short of funds to take the child or children home. Many industries have been severely affected, and this has forced employers to lay off some workers. Without employment, funds meant to expand the family have to be allocated to basic needs for some.
The children are also affected by the pandemic, especially those old enough to understand the lockdowns. Some children are becoming impatient and wish to officially join a family. The delays aren't helping, however, and many of them are losing hope or feeling down.
For adopted children who join families during the pandemic, especially those with histories of trauma, mental health issues, and sensory problems, it has been hard. The pandemic can trigger their trauma or make their problems worse. Parents are finding it more difficult to take care of them.
Courts are also finding it more difficult to finalize adoptions, as lockdowns are forcing many to work from home. Some areas are using teleconferencing to finalize adoptions but others don't allow for this at all. Adoption agencies are powerless against these delays, only able to help adoptive parents and children connect as much as possible.
On positive notes, foster parenting has experienced a slight boom during the pandemic. Many foster parents are even hoping to adopt these children permanently in the future. These parents have had more time to consider, and many more are willing to take the steps.
Challenges aside, many parents are still willing to adopt. This means the children aren't being abandoned. Agencies are also adapting with more than just virtual meetings. They're attempting to use access to technology to speed up processes and tackling paperwork.
Are You Trying to Adopt During the Pandemic?
If you have been thinking about adopting a child, our team of Port St. Lucie family attorneys at Baginski Brandt & Brandt understands the unique challenges you are facing during these times. Please do not try to navigate the tricky process by yourself. We have over 30 years of legal experience to help you add to your family. To schedule a consultation with us, please contact us today through our website or call us at 772-466-0707 to know more.
Resource:
cdc.gov/coronavirus/2019-ncov/index.html