Are Incarcerated Parents Required to Pay Child Support?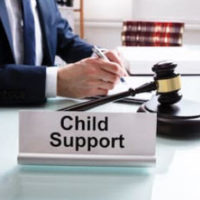 Even after a parent is found guilty of a crime and incarcerated, life on the outside does not come to a screeching halt. The parent may still have a child and other responsibilities to consider from behind bars.
A caregiver may be in place for a child after his or her parent is sent to jail or prison. It may be necessary for the parent to set up temporary legal custody for the caregiver. In cases where the parent receives a longer sentence, of more than a few years, it may be necessary to establish a more formal guardianship and arrange for a family member or close friend to legally adopt the child. In other situations, females in the penitentiary system may be forced to deal with pregnancies.
Often the State of Florida may be forced to become involved. It may be necessary for the convict to give up their rights as a parent, ascertain paternity, set up visitation, or even make child support payments, all from his or her jail or prison cell.
What Happens with Child Support Payments?
In cases where the incarcerated parent did not have custody and a judge has directed the parent to make child support payments, he or she would still be obligated to make child support payments, even while being locked up. Being in jail or prison is not considered a valid justification for skipping out on parental responsibilities in Florida.
Thus, a parent that has been incarcerated for a significant period of time and is not able to make his or her child support payments, can face a number of adverse consequences upon being released, including:
Having his or her driver's license suspended or even revoked.
Money from the incarcerated parent's bank accounts can be levied.
The amount outstanding will have continued to accumulate the entire jail or prison sentence.
Both occupational and professional licenses of the parent can be suspended.
The tax refunds, if any, can be seized.
The court that ordered the child support payments can hold the parent in contempt and throw him or her back into jail.
In Florida, child support payments are only allowed to be lowered in cases where there has been a substantial change of circumstances. Unfortunately for inmates, if their income discontinued due to their incarceration it would not be considered substantial.
Thus, parents facing a possible jail or prison sentences should go to the same judge that ordered them to make child support payments and file a Motion to Modify Child Support. The judge most likely will not make a decision until after the parent is released from incarceration. Nevertheless, after the motion is filed, the payments due may be adjusted, lessened or otherwise modified.
If the incarcerated parent fails to file the motion, his or her payments of child support will continue to be due each month, and the total amount due will continue to accumulation. Further, there would be no means for the parent to turn back and reduce the required payments.
Do not Wait to Contact an Experienced Attorney
A Port St. Lucie child support attorney at Baginski Brandt & Brandt can represent you throughout your entire case. If you need to secure child support payments from another parent, we can help.
Our attorneys have over 50 years of combined legal experience. You can count on our winning team to vigorously act in your best interests. Call now at 772-466-0707 or contact us online to discuss your case further.
Resource:
floridarevenue.com/childsupport/make_payments/Pages/default.aspx
https://www.bbblegal.com/is-there-a-limit-on-how-long-you-can-pursue-child-support/