A Divorce Lawyer Can Help You Create A Clear Parenting Plan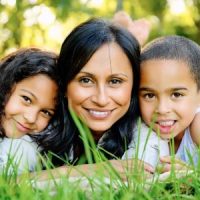 If you are a Florida parent moving through the divorce process, you may be wondering how specific your parenting plan should be. In order to co-parent effectively and avoid future disputes, it is important to be very specific. A detailed parenting plan gives both parents a document to refer to when questions arise later.
Of course, there may be times when adjustments are needed, and some leeway can be written into the plan itself. For example, there could be language about switching parenting time if needed. Any parenting plan should be made flexible enough to accommodate the best interest of the children. But if a permanent change to a parenting plan is required, legally making a modification could be in everyone's best interests. To reach the stage of modification, there must be a substantial change in circumstances. If you need legal support to draft or modify a parenting plan, talk to a Port St. Lucie divorce attorney today.
Key Issues Include Where Holidays Will Be Celebrated and Religious Traditions
There are a range of issues that can be contained in a parenting plan. What you need to include depends on the needs of your family and what areas you understand could be potential areas of dispute in the future. You may want to talk through any or all of the following questions:
How much electronic use is allowed on school days?
Where will children spend the holidays or will holiday time be rotated?
Should there be guidelines for pick up and drop off?
Are there consistent household rules in both homes?
Are there religious traditions that should be followed?
When should children meet new partners?
When these questions are answered and outlined in a legal document, both parents have clear parameters. This allows a parent to relax when their children are at their ex-spouse's house, because they know expectations are being followed.
While it is advantageous for parents to lay the groundwork themselves, there are times when disagreements arise. Collaboration on parenting plans is not always possible. Attorneys can help a couple negotiate scheduling issues and parental responsibilities. Some couples find going through a mediation process to be helpful. Then, there is a third party who can objectively provide solutions to key disagreements.
An Experienced Florida Family Lawyer Can Help With Your Parenting Plan
When you hire a Port St. Lucie divorce attorney, they will discuss your situation with you and ask you about your plans for the future. With this knowledge in mind, they can craft a parenting plan. Deciding to skip the parenting plan process now could lead to future legal headaches. Choose a detailed parenting plan today so you can move toward a future you want with confidence.
Do you need guidance on how to handle custody concerns including the process of drafting a parenting plan? At Baginski, Brandt & Brandt, our top priority is to take care of your needs. A well-crafted parenting plan can help you avoid future legal disputes. Our legal team understands the finer points of Florida family law. If you have any questions or you find yourself in need of legal help, reach out and contact our team of family law attorneys today.