3 Tips to Having an Amicable Divorce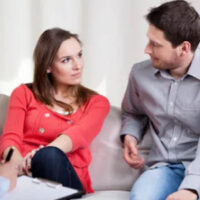 The termination of a close-knit relationship is always going to be a difficult decision that can cause a lot of pain. However, though divorce is often considered a somber and desolate event, separation doesn't always have to end badly. Just like break-ups, divorces don't always have to end with bitter feelings between both parties. Instead, a divorce can be seen as a new chapter and great beginning for all the people involved. Believe it or not, exercising healthy habits and facilitating intentional conversation can lead to divorces that end amicably. Ending marriages in a friendly manner will not only be healthy for you, but also your spouse, your children, and other family members that are involved.
Intentional Conversation
When dealing with miscommunication, arguments, and disagreements, it can be easy to use fighting words that exacerbate the altercation. While it is natural to let your emotions get the best of you, it is important to try to stay in control of yourself as much as possible. In conversations, remember to keep your head level and words intentional. Thinking before speaking can help prevent misunderstandings and encourages meaningful conversation.
2. Prioritize Your Children
Divorces don't just affect the parents involved, but also the children as well. If your divorce involves children, it is crucial to consider their mental health as well. Witnessing divorces are often traumatic for a child, and they can be left with lasting psychological harm. When planning a divorce with children in the family, staying amicable throughout can minimize the emotional harm the child may experience. Keeping your child's best interests in mind can also minimize the arguments between you and your spouse.
3. Try To Consider Your Own Mistakes
As imperfect humans, there is nothing wrong with making mistakes. With mistakes, however, it is important to rectify and learn from them. When you are in disagreement with another person, it can be easy to place all the blame on them and turn a blind eye to your own shortcomings. Though life would be significantly easier if we could ignore all our mistakes, there is immense value in recognizing them as well. If you happen to discover any flaws, acknowledging your mistakes and addressing them with your spouse can contribute greatly to an amicable divorce. You will be able to simultaneously improve your relationship with them while also growing and maturing as an individual.
Benefits To a Friendly Divorce
Friendly divorces have a multitude of benefits that include saving time, money, and your mental state from over exhaustion. Additionally, not only are friendly divorces healthy for you, but they are also less traumatic for your children as well. By fostering honest conversation and acknowledging faults during the divorce, your mental health will thank you in the long run.
In Need of a Family Lawyer?
If you are interested in pursuing a divorce, it is extremely helpful to have an experienced family lawyer by your side. Instead of having to bear all the burden alone, our team or Port St. Lucie divorce attorneys here at Baginski, Brandt & Brandt can guide you through the entire legal process. To discuss your case and explore your future options, please do not hesitate to schedule a free consultation with us at 772-466-0707 today.
Resources:
childwelfare.gov/topics/systemwide/laws-policies/statutes/best-interest/
apa.org/topics/healthy-divorce